Mount Mercy Foundation (MMF) derives its vision from the teachings of The Quran and its mission from the traditions of Prophet Muhammed (PBUH), while its values are espoused from the teachings of Islam.
It is thought that there is a need for Crafting our Vision that is far reaching and globally targeted to spread the message of the Divine Scriptures. Such an approach will induct the spirit of Islam and its message towards the understanding of our Creator and Islam for the social order the world is aspiring so badly.
Vision of Mount Mercy Foundation: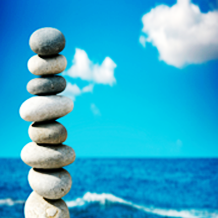 To inculcate Human Values and Ethics amongst the Global Societies of the world for harmonious living on the concept of Universal Brotherhood for striving  establish virtues and eradication of vices.
Endeavour to develop Muslims Globally into a plethora of Islamic Values through the teachings of The Quran in a manner that Divine Guidance is brought at hand, while they perform their basic duties of life leading them to Subservience to The Almighty Creator.
To harmoniously club religious spirits and social values & services in the gamut of human life, striving to create a balance between fortunate and unfortunate members of the society.
Mission Statement of MMF
Work tirelessly towards establishing a global network to share knowledge, values and ethics for a spiritual world order full of virtues.
Create Institutions of learning to Understand Classic Literature & Languages and breed into responsible humans with respect and harmony at heart for peaceful co-existence.
Strive to create a Quranic Society that can understand the divine scriptures encompassing multiple beneficiaries through such an effort in; teachers, students, parents, scholars, intelligentsia and other members of the society.
Take up social & welfare services in the rural segments of the Indian Society to uplift unfortunate citizens in certain basic areas of education, health, hygiene service to elders and orphans in a humble manner.
To fill up the gap between teachers, parents and students by setting up institutions for teachers and students to uplift themselves in a serene and peaceful atmosphere for pristine knowledge acquisition away from the hustles of city life.
MMF Values:
The inculcation of value principles as depicted aside, into the organization has its founding father; Dr Abdulazeez heading a research team over 60 scholars & academicians.
This evolved usage of latest research teaching methodologies that have been adapted and adopted in the process. Total Physical Interaction (TPI), Teach, Pair Share & Write (TPS-W) are products of such a research. Classroom control techniques like; NLP, Power Teaching all, make learning & teaching an irresistible adventure & a memorable journey towards acquisition of knowledge and imparting the same to others.